What kind of shirts work best for a t shirt quilt?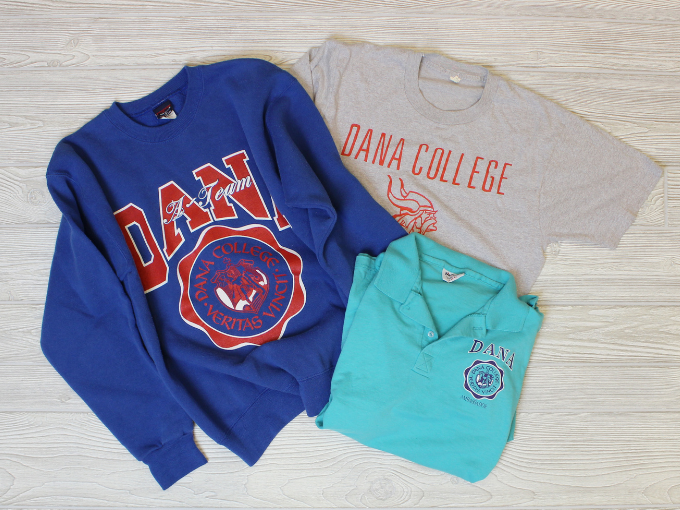 Whether you're ordering a t shirt quilt from an online company, having someone local make one for you, or making one yourself, we're here to help you find the best materials and types of t shirts to use!
Making T-shirt quilts is lots of fun, but sometimes the materials create lots of problems. To create an awesome experience and the most snuggly quilt, below are our recommendations.
The best items to use
T shirts
Regular t shirts from school, vacations, and events work perfectly in a t-shirt quilt. They show a snapshot or memory from a specific moment in time. Plain colored t shirts also work well as pops of color, or may have some sentimental significance from someone who wore the shirt, or gifted it to you.
Sweatshirts
Sweatshirts and hoodies work just as well as t-shirts do! Don't forget to include your favorite college hoodie or your softest sweatshirt.
Jerseys
Sport jerseys, and any other type of jerseys make great additions to t shirt quilts. They might hold memories of an amazing sporting event, or show off your favorite player. 
Button down shirts
Short and long-sleeved shirts that have buttons up the front add a different look to a quilt. You can leave the buttons on to add additional decoration! Shirts that only have a few buttons at the top can also work in a t-shirt quilt. 
Other items that may work
V-necks
V-necks may work to include in your t-shirt quilt, but some custom work may be needed depending on the size and where the graphic is located. The same thing applies to tank tops!
Jackets and shirts with zippers
Items with zippers are a little tricky to use, but they can definitely be included in any t shirt quilt - whether they're sweatshirts with zippers, or other jacket-like items.
Pants
Some pants may have areas large enough to include in a t shirt quilt panel - such as pajama pants with graphics printed on them or sweatpants with a graphic printed on the leg.
Like this post? Check out our other content below!
Which T-Shirt Quilt is Best for You?
Top 5 College Student Gifts - Ultimate Guide
How to Make College T-shirt Quilt from Old T-shirts
The Perfect Gift for your Grad - A T-Shirt Blanket
The best 4 ways to clean out your closet
How to Make a T-shirt Quilt in 4 Easy Steps
Sorority T-Shirt Quilt in 5 Easy Steps
Making a T-Shirt Pillow - Fast, Easy, & Fun
New Years Resolution: Upcyling T-Shirts
4 Different Ways to Make a T-Shirt Quilt
3 things you must know before buying a t-shirt quilt
Making custom quilts in 5 easy steps
Make Baby Onesie Quilt in 5 Easy Steps
Five Biggest Mistakes for T-Shirt Quilts
Three steps to fixing your t-shirt quilt
7 Ideas to make your Graduation Quilt Special
5 Easy Steps to making a Baby Keepsake Blanket
Creating Cool Quilts out of T-Shirts
Harley Quilts made out of t-shirts
Sign up to be the first to receive new content!