Best Grad Gifts under $100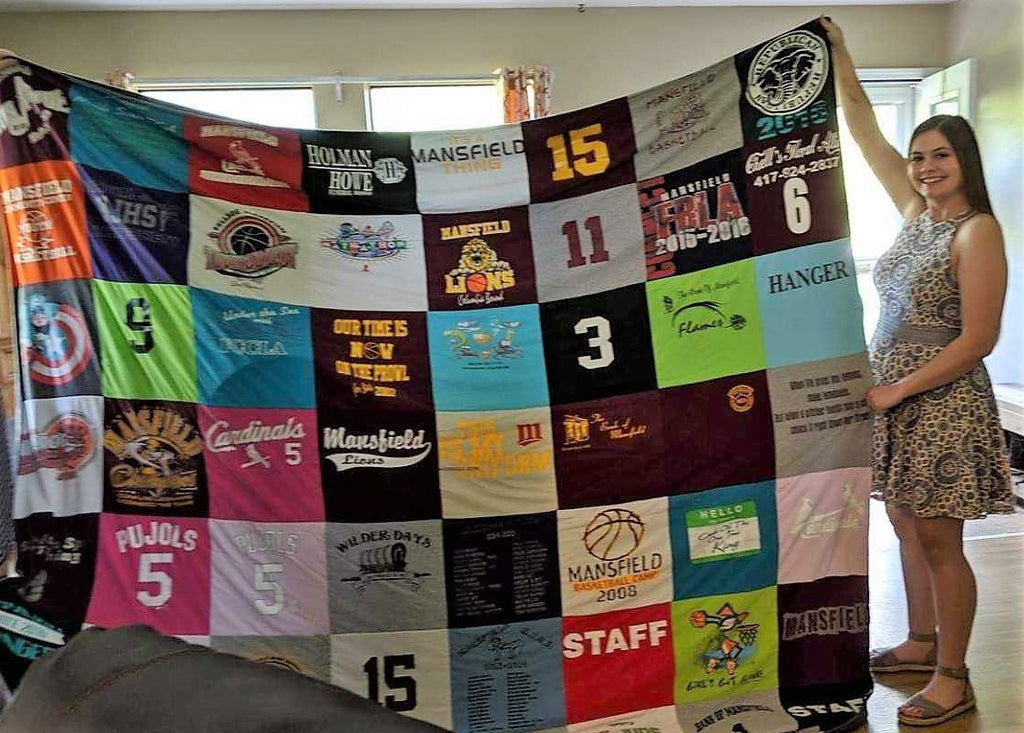 The Best Graduation Gifts Under $100
5.) Instant Coffee Maker
4.) Google Home Mini
3.) Wireless Headphones/Earbuds
2.) Gift Cards
1.) Memory T-Shirt Quilt
Graduation season is approaching quickly. If you have a student in your life who is about to graduate, it's not too early to start looking for the best (and most affordable) graduation gifts.
Gift shopping is hard, but we've created this list to make shopping for your college or high school graduate as easy as possible, and maybe help you think of other ideas that might be of interest to your graduating student. Whether you're son is just finishing up his high school years, or your niece is wrapping up with her bachelor's degree this gift guide can help you out!
The Best Graduation Gifts Under $100
5.) Instant Coffee Maker
Coffee is a major staple for college students and other young adults. If your grad is used to their morning caffeine, but normally stops at Starbucks, or uses Mom and Dad's Keurig, maybe it's time they had an instant coffee maker for themselves. It's perfect for those tight schedules, and budgets that don't allow for daily Starbucks runs.
4.) Google Home Mini
A google home mini or an echo dot are both great options for a smart speaker. Both are capable of setting timers, reporting on weather or news, and many other helpful everyday things. They take up very little room, but have great speakers to play music through, or just Google random questions while their hands are full or they just haven't managed to get out bed yet.
3.) Wireless Headphones/Earbuds
Whether it's for their daily commute or walk to class, trips to the gym, or binge-watching television shows while their roommate sleeps, your grad could definitely use a quality pair of wireless headphones or earbuds.
2.) Gift Card
While it sounds basic and not very thoughtful, a gift card can be an amazing gift for a college student. Where do they go for their midnight snacks? Where do they like to go out to the movies? Where do they buy their favorite clothes? Not sure? Amazon Gift Cards are also always a safe bet - and greatly appreciated! A gift card or certificate allows a recent graduate, who probably is on a strict budget, the freedom to do something to relax or de-stress after an exam or a full day of classes and work.
1.) Memory T-Shirt Quilt
What could be a better way to combine all of your favorite high school or college memories into one keepsake? A memory t-shirt quilt is a great way to combine your college student's favorite t-shirts into one useful item. A MemoryStitch t-shirt quilt will look great in a college dorm or small apartment. They are sure to love this thoughtful (and handy) item! 
What do you think the best graduation gift is? Comment down below!
Like this post? Check out our other content below!
New Years Resolution: Upcyling T-Shirts
Making a T-Shirt Pillow - Fast, Easy, & Fun
4 Different Ways to Make a T-Shirt Quilt
Make Baby Onesie Quilt in 5 Easy Steps
3 things you must know before buying a t-shirt quilt
Making custom quilts in 5 easy steps
Five Biggest Mistakes for T-Shirt Quilts
Best Fabrics and Shirt Types for your t-shirt quilt
7 Ideas to make your Graduation Quilt Special
5 Easy Steps to making a Baby Keepsake Blanket
How to Make College Quilts from Old T-shirts
How to Make Pillows in 3 Easy Steps
The best 4 ways to clean out your closet
The Perfect Gift for your Grad - A T-Shirt Blanket
How to Make a T-shirt Quilt in 4 Easy Steps
Sorority T-Shirt Quilt in 5 Easy Steps