Top 5 College Student Gifts - Ultimate Guide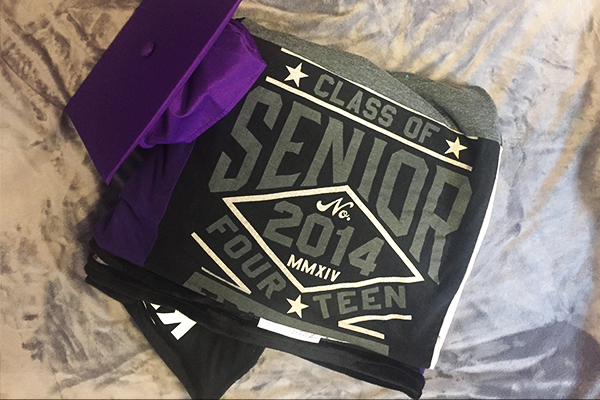 Gift shopping is hard, but we've created this guide to make shopping for your college student as easy as possible. Whether you've got a freshman, who just turned 18, or a grad student, finishing up school, this gift guide can help you out!
Whether the college student in your life is your child or grandchild, your nephew, or your best friend, we're sure you can find something great for them!
#5 - A Gift Card
While it sounds basic and not very thoughtful, a gift card can be an amazing gift for a college student. Where do they go for their midnight snacks? Where do they like to go out to the movies? Where do they buy favorite clothes? A gift card or certificate allows a college student, who probably is on a strict budget, the freedom to do something to relax or destress after an exam or a full day of classes and work.
#4 - A Tablet or Laptop
Nowadays, almost all college courses require students to have some form of technology, and it's almost necessary to carry it to class every day. If the college student in your life hasn't picked one up yet, or if there's is no longer working well, consider finding them a slim laptop to carry around or a tablet.
#3 - A Netflix Subscription
Or a subscription to any sort of streaming service. College students love to binge their TV shows and watch movies - when they have the time or when they should be studying - but they don't always have the money to pay for these services. 
#2 - A Slow Cooker
For your college student living in their first apartment, learning how to cook for themselves for the first time. A slow cooker is the easiest way for your college students to feed themselves on the go! They can throw their dinner in before they leave for classes and come home to an amazing dinner that took very little effort. They'll impress their other college friends and maybe even you!
#1 - A Memory Quilt
A memory T-shirt quilt is a great way to combine your college student's favorite T-shirts and memories into one useful item. A MemoryStitch T-shirt quilt will look great in a college dorm or small apartment. They are sure to love this thoughtful (and handy) item!
Like this post? Check out our other content below!
New Years Resolution: Upcyling T-Shirts
Making a T-Shirt Pillow - Fast, Easy, & Fun
4 Different Ways to Make a T-Shirt Quilt
Make Baby Onesie Quilt in 5 Easy Steps
Five Biggest Mistakes for T-Shirt Quilts
Best Fabrics and Shirt Types for your t-shirt quilt
How to Make College Quilts from Old T-shirts
How to Make Pillows in 3 Easy Steps
The best 4 ways to clean out your closet
The Perfect Gift for your Grad - A T-Shirt Blanket
How to Make a T-shirt Quilt in 4 Easy Steps
Sorority T-Shirt Quilt in 5 Easy Steps
Three steps to fixing your t-shirt quilt
3 things you must know before buying a t-shirt quilt
Making custom quilts in 5 easy steps
7 Ideas to make your Graduation Quilt Special
5 Easy Steps to making a Baby Keepsake Blanket
Sign up to be the first to receive new content!