How to recycle t shirts in 5 easy steps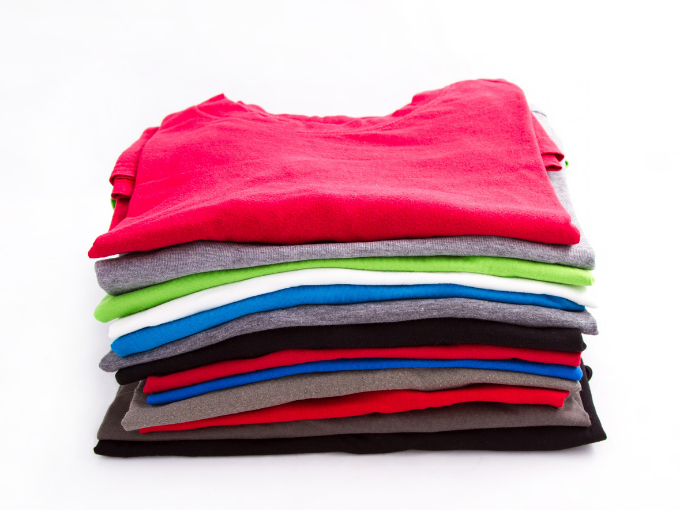 From your favorite college t shirt, to your child's cutest onesie that doesn't fit anymore, we all know how hard it is to throw out old clothing. Collecting these items in boxes in your attic, closet, and garages is not the solution. 
We're going to show you how to recycle t shirts into a t shirt quilt in just 5 easy steps.
1. Pick out your t shirts
Select which of your t shirts you don't wear anymore that you can't bare to get rid of. Each t shirt carries a memory, so you'll need to decide which memories are the most important to you or which ones you'll want to hang onto the longest.
2. Select your sizing
Based off of how many t shirts you have to work with, and how many quilts you want to make, pick out your size. Quilts can use anywhere from 6-64 t shirts depending on the sizes you want to use (even more if you go double-sided). You can view our different products and sizing options on our website.
3. Select your options
What color do you want the backing? What size of panels do you need? Would you rather go with t shirts on both sides? Do you want a border or panel sashing? Do you want batting and long-arm stitching added? To help decide what your options are in recycling your t shirts, as well as which options might be best for your t shirt quilt, check out this help article.
4. Prep the t shirts
To properly recycle t shirts into a t shirt quilt, the t shirts do need to be prepped. We ask that you separate the front from the back of the t shirt (and only send the side that you want used). We can also do this step for you - read more about that option here. 
5. Send it in, and let us do the magic!
Send in your t shirts and let us recycle them into an awesome new keepsake full of memories! Clear out some extra closet space AND receive an item that you will use and love for years to come!
Bonus Step: Show it off!
Once you have recycled your t shirts into a t shirt quilt, show it off! Leave it in the living room for people to see, take pictures, and post them on social media so your friends and family can check it out! And don't forget to tag us at @mymemorystitch!
Like this post? Check out our other content below!
Which T-Shirt Quilt is Best for You?
Top 5 College Student Gifts - Ultimate Guide
How to Make College T-shirt Quilt from Old T-shirts
The Perfect Gift for your Grad - A T-Shirt Blanket
The best 4 ways to clean out your closet
How to Make a T-shirt Quilt in 4 Easy Steps
Sorority T-Shirt Quilt in 5 Easy Steps
Making a T-Shirt Pillow - Fast, Easy, & Fun
New Years Resolution: Upcyling T-Shirts
4 Different Ways to Make a T-Shirt Quilt
3 things you must know before buying a t-shirt quilt
Making custom quilts in 5 easy steps
Make Baby Onesie Quilt in 5 Easy Steps
Five Biggest Mistakes for T-Shirt Quilts
Three steps to fixing your t-shirt quilt
7 Ideas to make your Graduation Quilt Special
5 Easy Steps to making a Baby Keepsake Blanket
Creating Cool Quilts out of T-Shirts
Harley Quilts made out of t-shirts
Sign up to be the first to receive new content!