The Best Christmas Gift: A T-Shirt Quilt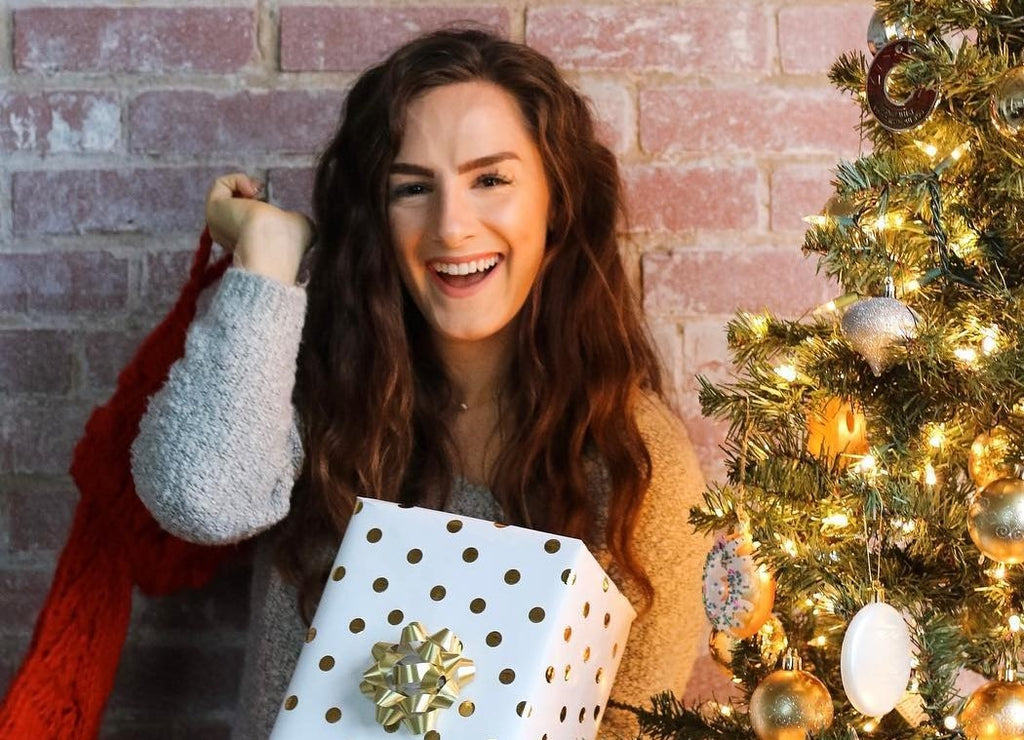 A memory t-shirt quilt is a great way to combine someone's favorite t-shirts and memories into one useful item. A MemoryStitch t-shirt will compliment anyone's bed or living space, and will continually remind them of some of their favorite memories.
Read some of our favorite reviews from people who received or gift a t-shirt quilt over the holidays!
The Best Christmas Gift: A T-Shirt Quilt
Jessica I: "Absolutely LOVED the TShirt quilt that was made for my boyfriend!! Music is a huge part of his life and our life together. He's been going to rock concerts since he was a little kid. It was something that he enjoyed with his mom and eventually me as well. Recently he lost a lot of weight and his concert shirts that he's collected over the past twenty years, no longer fit. They were laying around in a box collecting dust. I was nervous to send them in because I knew how sentimental they are to him. But it was totally worth it when he opened the quilt on Christmas morning!! He said it was the most thoughtful and unique gifts he's ever received. Beautiful job memory stitch! Thank you!!"
Tammy S: I gave this to my 23 year old son as a Christmas gift and he adored it! I put all the shirts in order of what he wore or liked base on age growing up. This is a gift he will treasure forever and something that has such sentimental value. The best part was giving it and seeing the smile of genuine happiness knowing this came from the heart. The best part... I didn't have to by a sewing machine, all the stuff and try to Martha Stewart this thing up myself! Thank you Memory Stitch! Definitely have and will continue to recommend you to others :) EVERYONE loves it!
Catherine C: Maddie is graduating high school this year and has been collecting her cross country t shirts for 7 years. For Christmas she wanted a quilt to take with her to college. You made such a beautiful, high quality quilt that will preserve her memories for years to come! Thank you!
Elizabeth P: I had this made as a surprise for my fiance. He had a bag of various old tees under our guest bed that he didn't or couldn't wear any longer, but couldn't bare to part with. He loved the quilt and spent a few moments telling me where he had gotten each shirt. Some were gifts, some were impulse buys, but all of them represented all of the nerdy things or music he loves. This is a GREAT gift option and MemoryStitch made the process so smoothe and were amazing at communicating.
Christine L: I absolutely love the finished product! This blanket was a gift for my husband, and he loved it! He had so many shirts and jerseys from his high school and college baseball days that we have kept in a box for almost 20 years. He was able to tell our kids the story behind each shirt. Thank you so much for the wonderful quality and job done! Also, return time, even in December was only about a week from the time it was received at the warehouse! Will definitely be ordering again!
Want to give someone a t-shirt quilt this holiday season?
Ready to gift someone with a t-shirt quilt this year? You can start the process online here. Don't have access to the recipient's shirts (or don't have time to do the prep-work AND get it shipped back in time for the holidays)? No worries, order a t-shirt quilt gift card today!
Sign up to be the first to receive new content!