Customer story: A quilt of adventures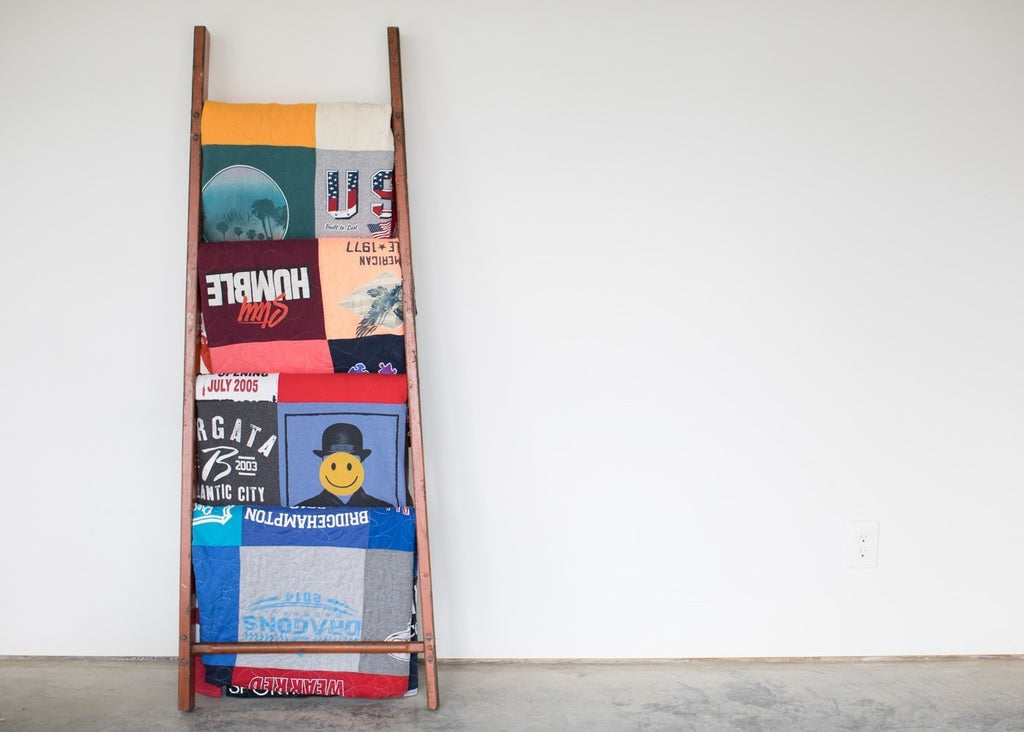 Recent MemoryStitch Customer Erin Leach saved t-shirts and other clothing items over the years as her son grew up. 
Born pre-mature with gastroschisis (an opening in the stomach), Kanan wasn't supposed to live through infancy or even long enough to leave the hospital. Despite many close calls, after two weeks he was released.
According to Leach, "Year after year he would astound the medical group with new accomplishments, all the while doctors telling his dad and I he wouldn't see his first birthday, walk, talk."
Despite his condition and the doctors' concerns, Kanan did walk, talk, and make it to his first birthday. 
They were told Kanan couldn't play contact sports, but when the family moved to Texas, coaches started to take note as Kanan became taller and grew muscle. After working with trainers, he started playing football during high school.
Kanan played at ATT in Dallas during the State Football Championship. "The experience was amazing. Just seeing our son suited up, enjoying his peers and that was moment was worth all of the hard work."
Now 19, Kanan is making his own choices and continuing to make his parents proud.
"These are the shirts from a proud mom who never quit on her son or allowed the medical community to tell us he couldn't or wouldn't. The quilt and pillow are to always give him encouragement when his Dad and I aren't around," said Leach. "These items are just simple reminders of his adventures and that life is precious and never concrete."
Like this post? Check out other customer stories below!
Creating keepsakes from t-shirts: gifting a friend who gave 110% 

From t-shirts to keepsake: Cherishing past memories with embroidered t-shirt quilt
Customer story: Creating a game day t-shirt quilt
Graduating during Covid-19: A Quilt of Cheer Memories
Sign up to be the first to receive new content!