Cut My Shirts For Me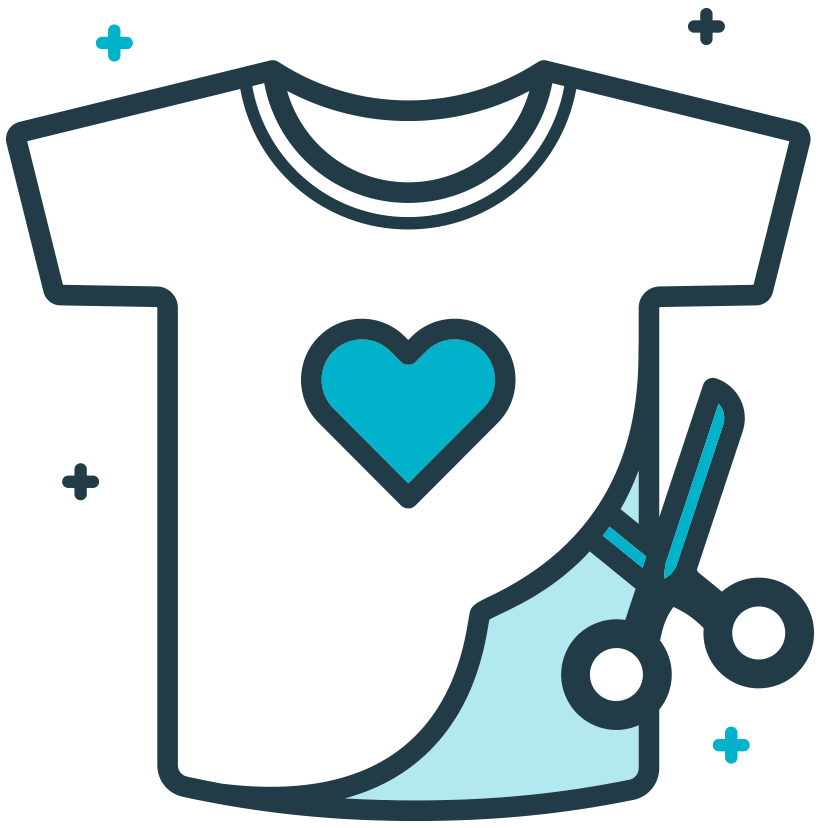 Typically ships within 3-4 weeks.
DETAILS
Skip cutting your t-shirts and save time!
Would you prefer not to cut the shirts in half yourself? Or do you simply not have the time to do it? Skip the prep work, save time, and forget about the hassle of cutting your t-shirts. 
We've cut thousands of t-shirts, so if you're worried about doing it incorrectly, or if you need to get your shirts shipped off in a hurry, know that your precious t-shirts are in skilled hands!
- PHOTOS FROM HAPPY CUSTOMERS -
How It Works
1. Pick Your T-shirts
Select the T-shirts for your quilt, customize your quilt settings and checkout.
2. Ship Your T-shirts
After checkout, use our instructions to prepare and ship your T-shirts.
3. Get a T-shirt Quilt
Your T-shirts will be stitched together into an awesome quilt and shipped back to you!
Frequently Asked Questions
Can I change my order once it's placed?
Can I use the front and back of my T-shirts?