Wedding Gifts They Will Remember Forever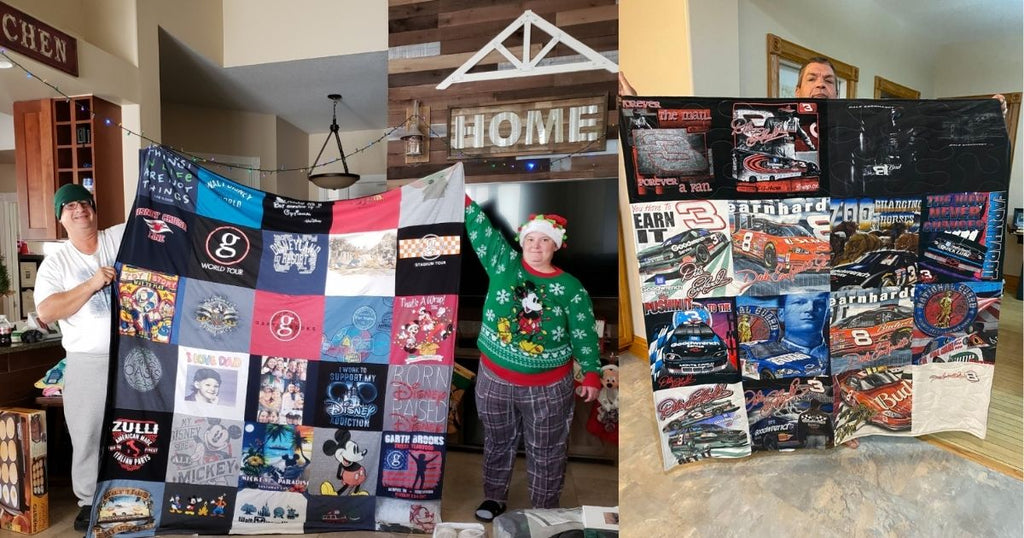 Weddings are a time to celebrate love, family, and togetherness. This milestone event also calls for gifts, and the best gifts are the ones from the heart. Working with MemoryStitch can help you create the perfect gift for the newlyweds in your life.
Pre-Wedding Gifts 
Before a wedding, there is usually an engagement party, a bridal shower, a bachelorette party, and/or a bachelor party. Many loved ones involved in planning these other events typically personalize them, including coming up with a fun hashtag for the couple to use at these get togethers and at the wedding. Why not make these events even better by making (or using) a customized t-shirt to turn into a pillow or pillowcase? This would be a great gift for the bride- or groom-to-be to remember the wonderful times they had with their wedding party before their wedding day.
Gifts for the Big Day 
The day a couple gets married is a wonderful chapter in their lives together, and the ones who share that moment with them is a priceless memory worth remembering forever. Slideshows with pictures depicting the lives of the recently married couple occur quite often at weddings, but taking these photos, putting them on t-shirts, and turning them into a memory quilt would be a fantastic idea! Including pictures of the newlyweds before their marriage on customized t-shirts could make for an even more thoughtful gift, much like one of the personalized t-shirts in Robert Z.'s memory quilt.
---
"Our story revolves around our love for Family, country music, and having fun at and with all things Disney."
~Robert Z.
---
Instead of making customized t-shirts, using the clothing the couple was wearing in those old photographs and turning them into a t-shirt quilt would be even sweeter. This gift could later be used as an heirloom for the couple's children, or, for child-free newlyweds, as a delightful reminder of their earlier years.
Let Them Create Their Gift of Memories
You can also send the couple a gift card to create their own memory quilt, pillow, or pillowcase. This would allow them to choose their own clothing to include as one of their first personalized gifts as a married couple or to use as a surprise anniversary gift for their spouse, like Peggy H. did for her husband.
---
"I was cleaning out closets and my husband had all these race T-shirts as we follow NASCAR and he has been a huge Earnhardt fan. So, I had this made for our 25th Anniversary as a gift!!!!"
~Peggy H.
---
As their story together continues, the newlyweds will look back on their lifetime of memories with their significant other, and having their story told in a cozy and visual way will make these memories even sweeter. Robert T. and his wife can attest to this touching marital tribute.
---
"My double-sided blanket tells a story of me and my wife traveling 85,000 miles on our 2012 Harley Davidson Touring bike, and all the places we've seen. One pic of my first real motorcycle to the pic of my military service to where me and my wife first met. Love the blanket, really fabulous work. Very satisfied!"
~Robert T.
---
Capture Their Story with A Memory Quilt 
Any gift you give to the newlyweds in your life is sure to be enjoyed, but offering the gift of memories to the couple will certainly be cherished forever.