Celebrate National Embroidery Month with MemoryStitch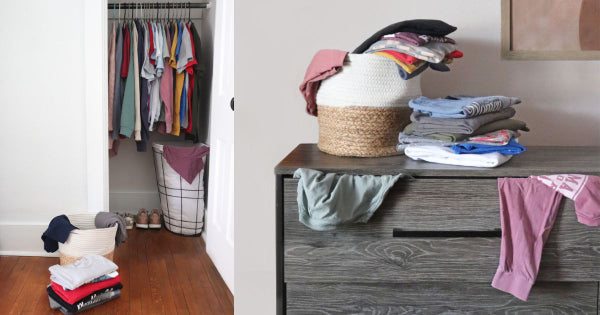 February is National Embroidery Month, and what a better way to celebrate than by adding the optional embroidery to your MemoryStitch t-shirt product!
What Is Embroidery?
Embroidery provides an extra touch of personalization and texture to a t-shirt quilt. Embroidery can be done on a specialized embroidery machine. At MemoryStitch, embroidery is comprised of tightly stitched threads to create a letter or number to write out any message. 
---
"Would highly recommend. Made my ex's mother a t-shirt quilt out of his Grateful Dead tees and she was in tears. I had saved the shirts for years after her son and I were no longer together and am immensely happy that I did."
~Erika H.
---
What Does MemoryStitch Embroider?
MemoryStitch offers the option to add embroidery to any memory product that is not double-sided, including t-shirt pillows and pillowcases.
Allison G.'s Memory Quilt with Embroidery
How Will My Embroidery Message Look?
Your customized embroidery message will appear on the Minky backing in bright white block letters. You can add up to three lines of text, with each line allowing for up to 20 characters (including spaces). The text will be centered for clear readability and to complement the plush Minky.
 Amy P.'s Embroidery for Her Memory Product
Why Should I Add Embroidery to My T-Shirt Product?
Having an embroidered message on your memory product is another way to preserve your memories and presents one more aspect of your keepsake's story. This leads to further personalization and makes your memory product even more special for you and your loved ones to enjoy forever.  
---
"This particular t-shirt pillow was made in memory of my grandpa, Papa Barnes. Growing up, I wasn't really close to him like I should've been (even because of distance). In 2019, he had a stroke and it was at that moment, I realized I had to wake up and be thankful he was still alive because he could've gone to be with God right then. However, fast forward to 2021, he had Alzheimer's/Dementia and that was a real eye-opener for me. Because of my job, I couldn't be down in Clute, TX with him or the rest of the family, and that was really hard. When his birthday rolled around in May 2022, his oldest son (my uncle) sent me a photo of Papa reading the birthday card I sent him, and the one thing that my uncle told me he said was, 'Ashley is still thinking about me and hasn't forgotten me.'  Sadly, on July 18, 2022, Papa walked out to his garden, where he loved growing veggies, and passed away at 95 yrs old. Surprisingly, the one thing that calmed my nerves after the funeral for him was actually going to the surfside beach down in Freeport, TX. So, the t-shirt pillow is gonna be a little extra special for me so that I can always have him close, wherever I am. With the pillow that was made, I have a piece of my grandpa with me all the time now. I sent one side of a shirt and got to customize how I wanted it, and that has helped me a lot."
~Ashley B.
---
---
"My t-shirt quilt begins with t-shirts I had held on to from middle school and high school, but mainly uses t-shirts I got in college. I have them (mostly) in order of when I received them, so each one helps me remember that specific time in my life. We're the Bradley University Braves, and since college was the best years of my academic career, I wanted to have an embroidered message to always remember the friendships and extra families I built there."
~Alyssa N.
---